What's Been Happening in the North?
Community Food Action Meeting, 9th November, 2022
In early November representatives from organisations from across North Glasgow (including Barmulloch Community Development Centre, Healthy North Glasgow, North Glasgow Community Food Initiative, Benview Early Years, Springburn Men Shed, and Community Safety Glasgow) met to discuss how we can transform ideas into action. We looked at the challenges of providing food for communities in a dignified way, with limited funds and donations. Our next meeting will have a growing focus, including sharing ideas, advice and expertise, and identifying areas for collaboration.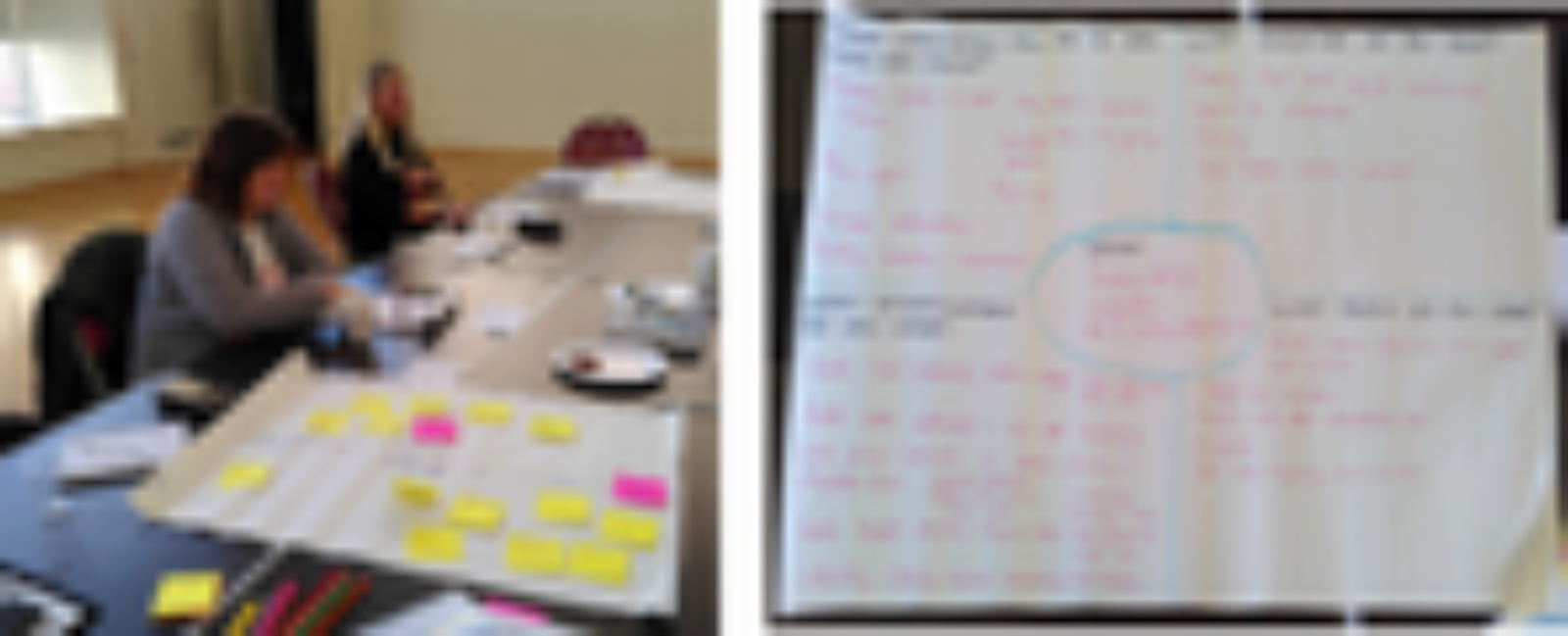 St. Kevin's & St. Stephen's Primaries Food Waste Workshops, 14th November, 2022
Our North Glasgow Activator, Jackie, was asked to return to St. Kevin's and St. Stephen's Primaries and deliver some food & climate workshops for their Focus Fortnight. Jackie and East Glasgow Activator, Cara, teamed up to deliver workshops on food waste for p7, p6/5, and p5. Activities included quizzes, diamond ranking, and poster making, to explore cutting down food waste at home. The kids had a great time, commenting that, 'I learned that bananas rot the rest of your fruit' and 'I was shocked at the money statistic' (Scottish householders lose £1 billion per year by wasting food).

St. Paul's Halloween Fun Day, 29th October, 2022
Jackie was busy at Halloween, running a seed saving stall at St. Paul's Youth Forum Halloween Fun Day. Lots of children and adults got involved in choosing seeds from St. Paul's community garden then making and decorating wee envelopes to store them for planting in the spring. We look forward to seeing what they grow!
St. Paul's Cookry Group, November, 2022
Here is a wee glimpse of the cookery group that our North Glasgow Activator, Jackie has been working with at St. Paul's Youth Forum throughout November. They have made quiche, wraps and apple cake, talking about food waste, seasonality, and using up leftovers. Our project sourced food from local shops and Fareshare and bought organic ingredients as much as possible. One regular, Maggie, talked about how she didn't need a dinner after coming to the cookery group on Thursdays.
---
Food and Climate Action is a project delivered in partnership by 6 organisations in Glasgow and funded by The National Lottery Community Fund.