Introduction to Ruchill - what have we been doing?
Over the summer, our Project Coordinator has been busy working with the Ruchill community and freelance artist, facilitator, community organiser, Clementine Sandison (Landworkers' Alliance, Pasture for Life) alongwith North United Communities to consult on what Ruchill wants to see for its Golf Course.
We've been running a range of consultation events including trips and visits across Scotland to places like Community Moorings in Linlithgow, Achray Farm just outside Callander and visits to Glasgow growing sites Alexandra Park Food Forest in Dennistoun and The Wash House Garden in Parkhead, as well as holding wildlife walks and citizen science events on the Golf Course itself.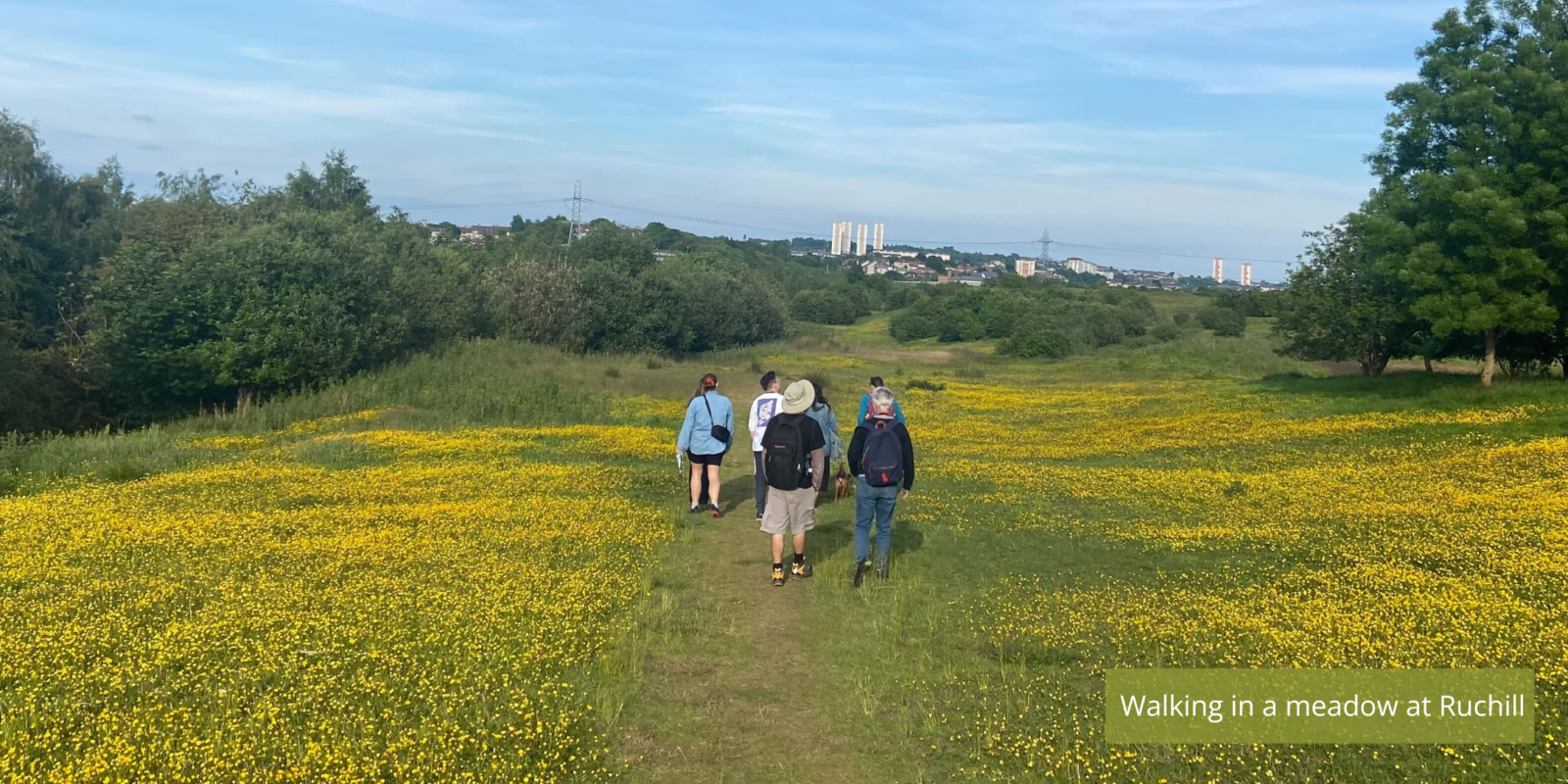 We believe that Ruchill Golf Course has huge potential. We think part of it could be well used as a food growing space… just imagine locally grown fresh fruit and veg on your doorstep! But we also think that the site could be better managed to promote a healthier green space for both nature and people and provide a model for what integrated and balanced living practices between humans and nature could look like. Ruchill Golf Course could be a haven for wildlife, a site for outstanding biodiversity at a time when the climate crisis is causing widespread degradation to wildlife populations across the planet. And on top of all this, access to green space has proven benefits for mental health; part of the adaptation to the golf course could incorporate more accessible pathways to enable more people to enjoy the space, like those at Malls Mire Woodlands, managed by Urban Roots, in Toryglen.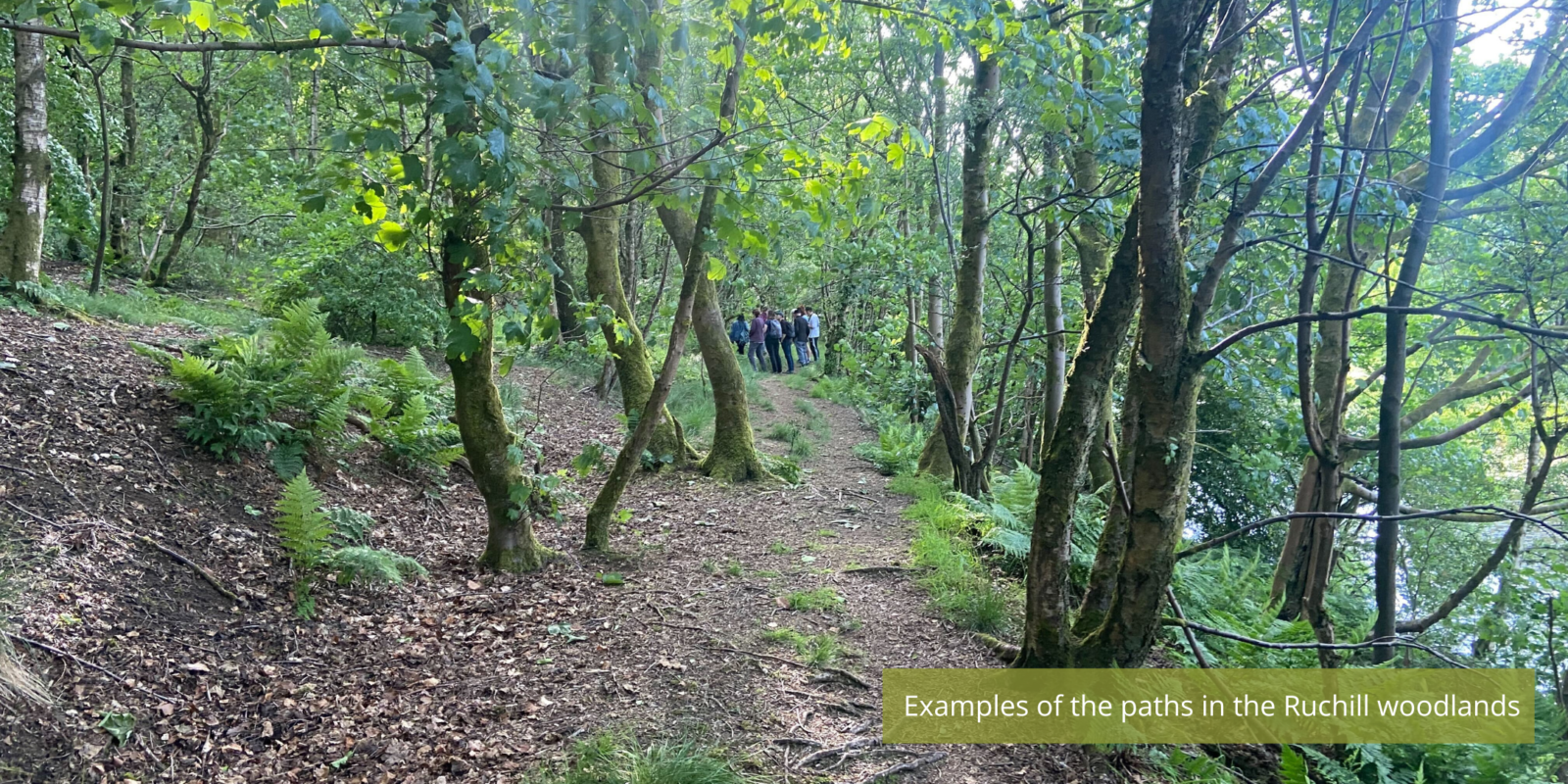 We are still developing our understanding of the course as well as our connection with the local community. If you're interested in getting involved, we would love to hear from you or welcome you to our events.
Our next steps are exploring the creation of a viable agroforestry proposal for the course (we're calling all landworkers to join us on 8th October to help us!) and supporting the development of a Ruchill Residents' Advisory Group which will meet at Ruchill Pavillion, 1 Brassey Street:
Keep up to date with what we're doing in Ruchill by signing up to our newsletter and following on Instagram, Facebook and Twitter.
---
Our work in Ruchill is delivered as part of our Food and Climate Action project which is delivered in partnership with 6 organisations in Glasgow and funded by The National Lottery Community Fund.