Demand for Land Illustrations
Our #DemandForLand campaign, which took place throughout the Summer of 2022, resulted in a number of publicly accessible resources for understanding the lay of Glasgow's land and how to use it.
We worked with illustrator Emily Chappell to imagine what 3 underused sites in Glasgow could look like with a little work and creativity. The 3 sites we looked at included unused land around the Science Centre and the Transport Museum. Here, you'll find illustrations of each site as it currently stands, and reimagined as a growing space.
We hope these illustrations help you to spark conversation with your community groups about how you might revitalise land near you. If you're looking to acquire land, however big or small, then make you to look at our Demand for Land Route Maps, and for handy hints, tips and approaches to starting a Market Garden, make sure to read "Groundwork: a Market Gardener's Toolkit". You can also find videos of these illustrations, free to use on any platform.
Feel free to download and use these images in whichever way is useful to you. We recommend reading our intro document for more information. You can download them by right-clicking and saving the image (you will have to do this for each file).

Please credit the artist, Emily Chappell, and commissioning organisation, Glasgow Community Food Network.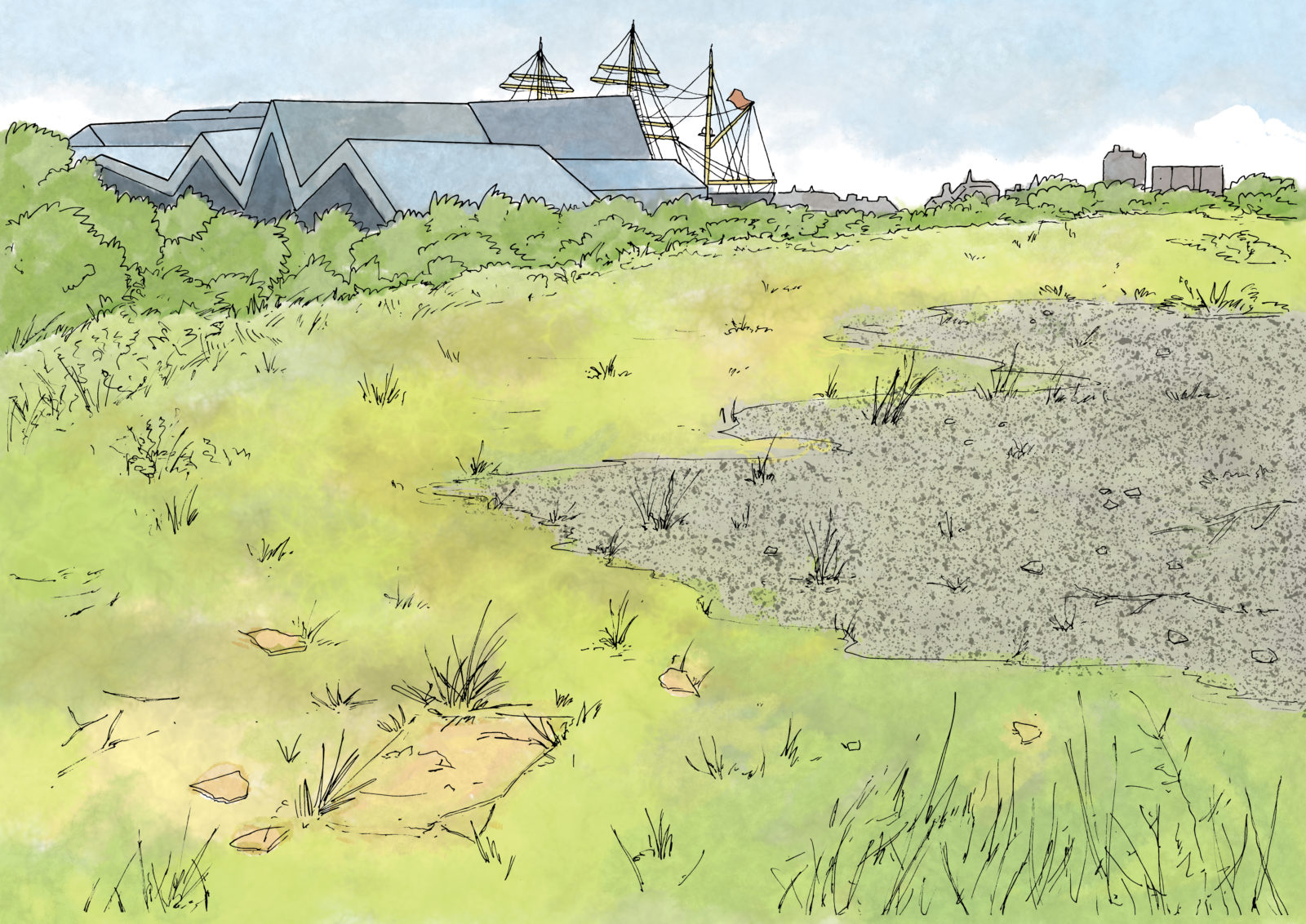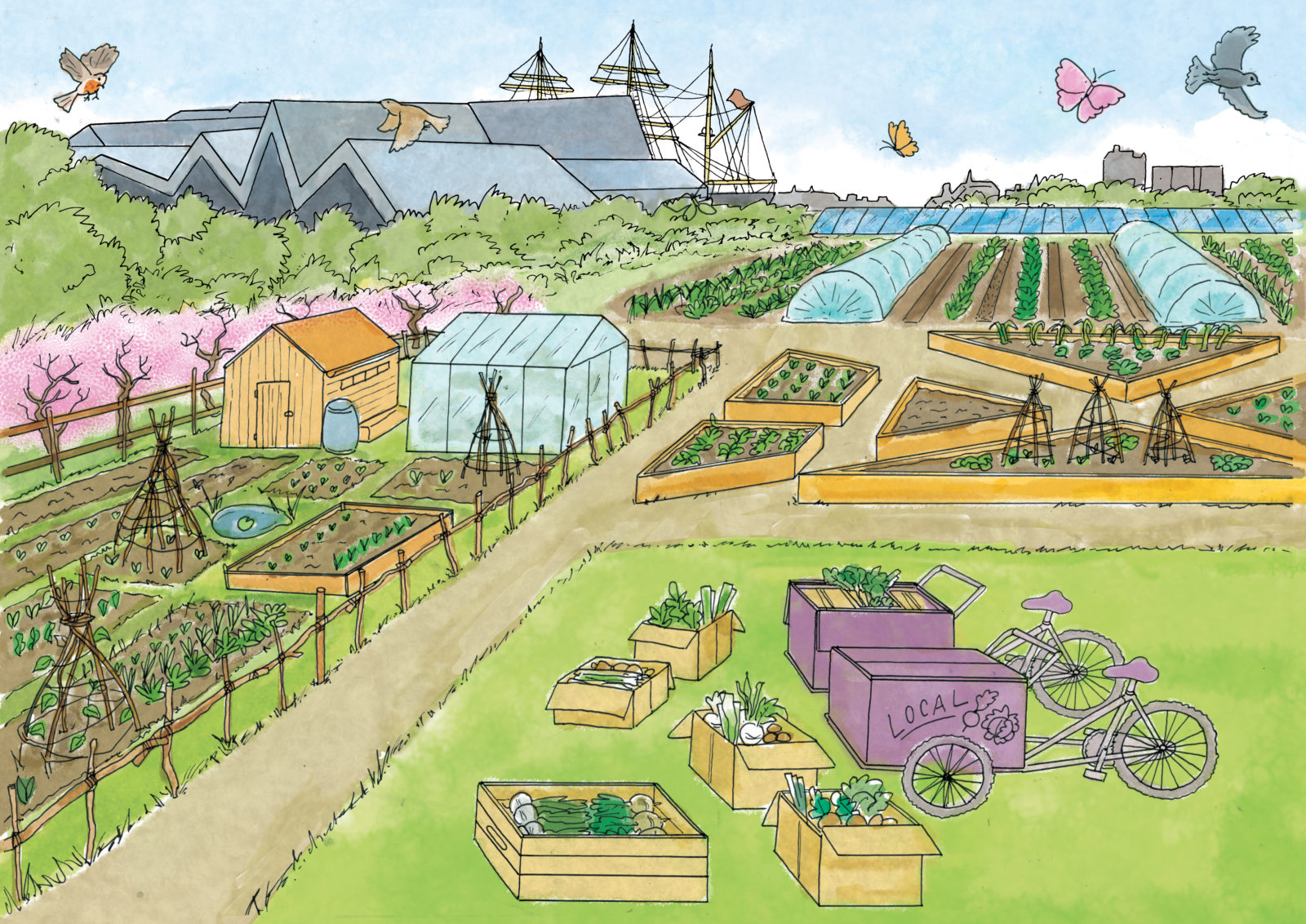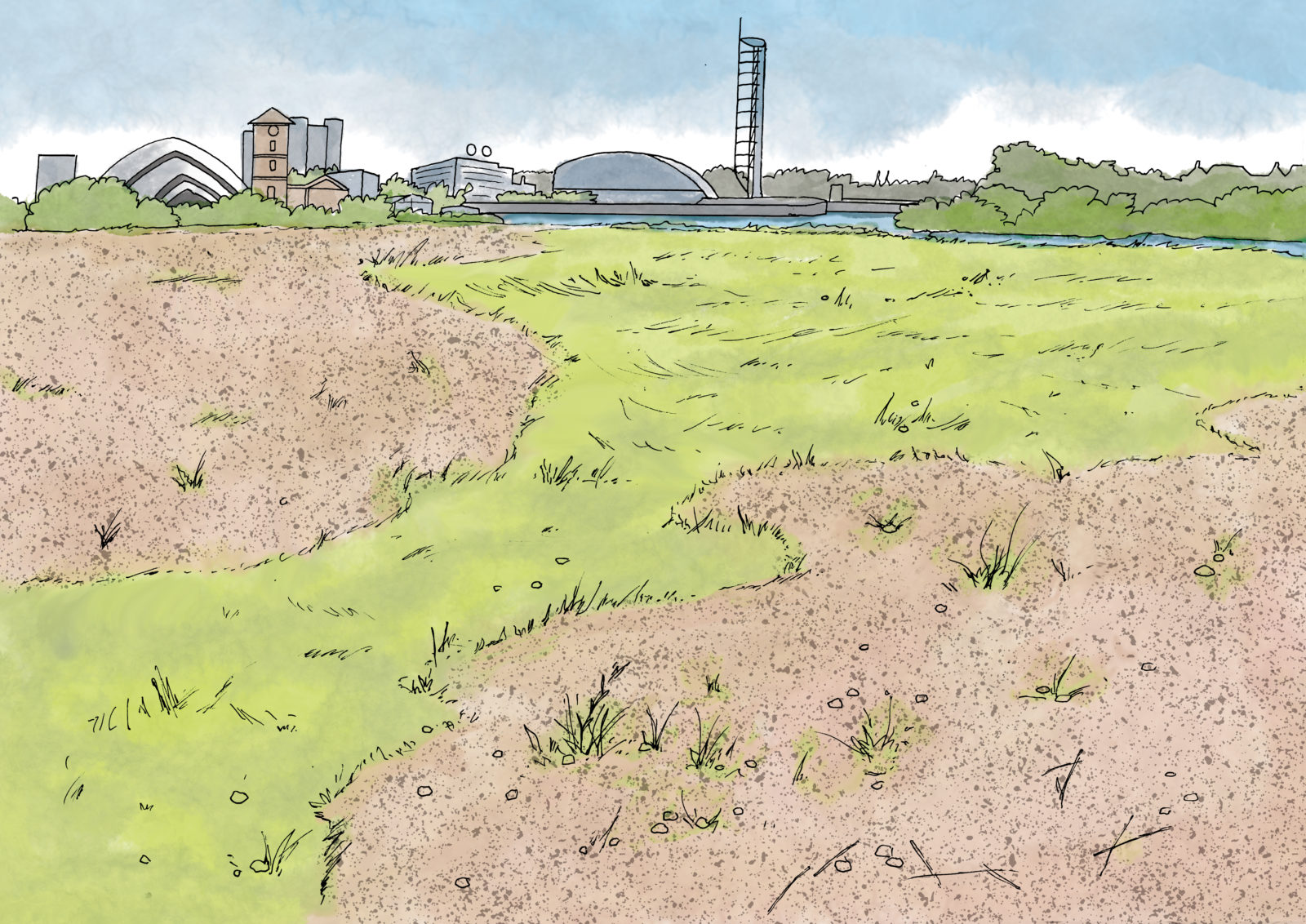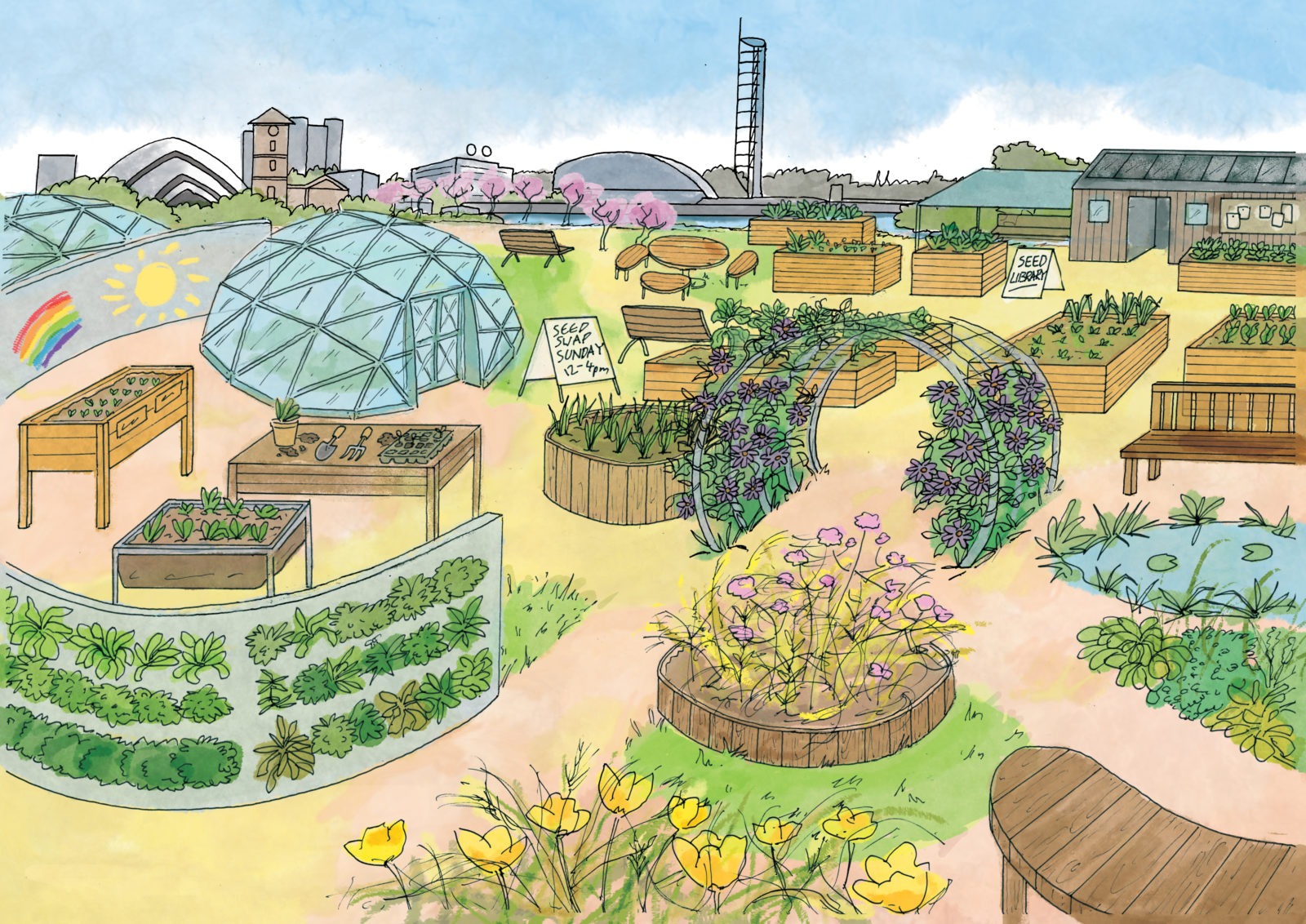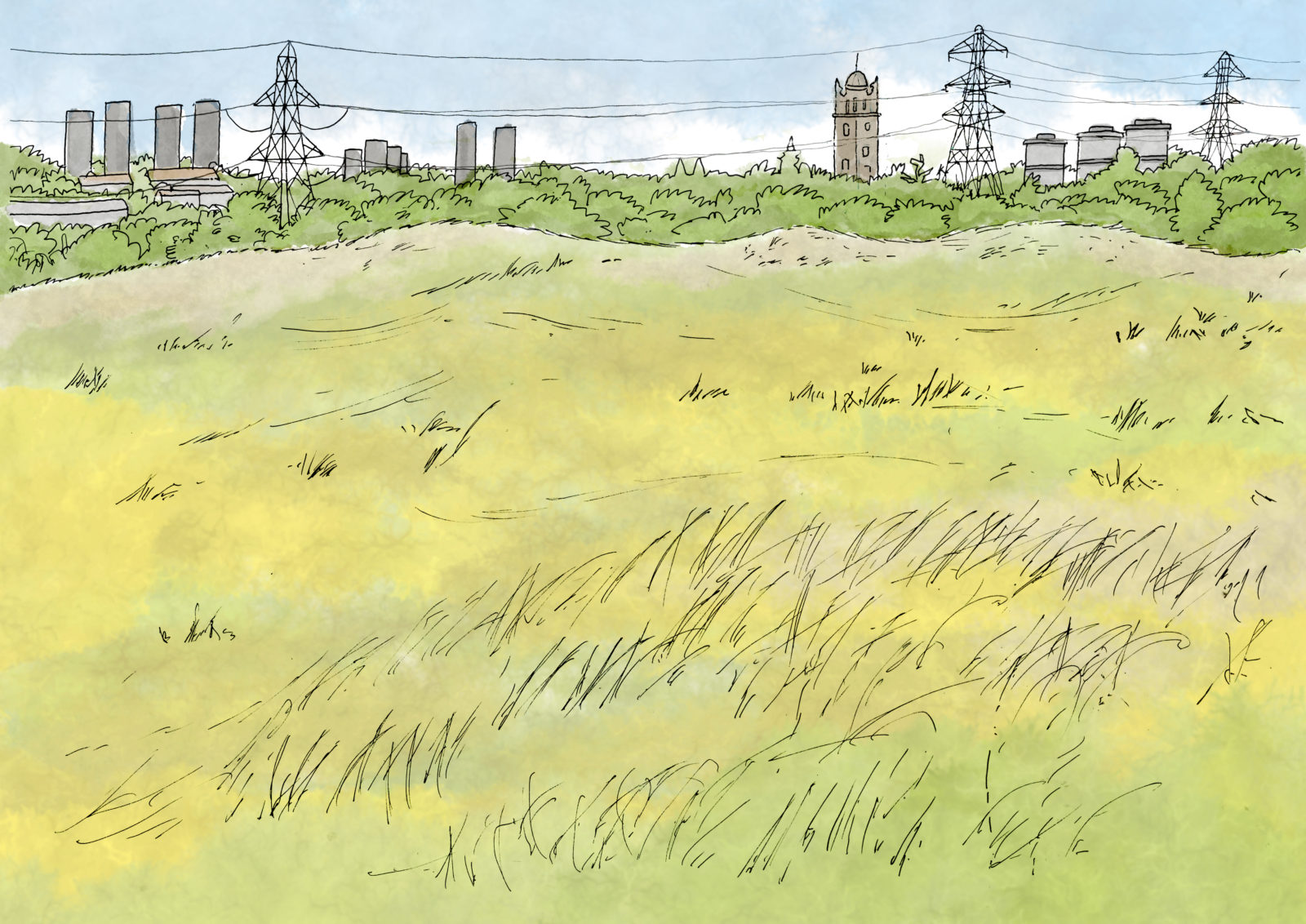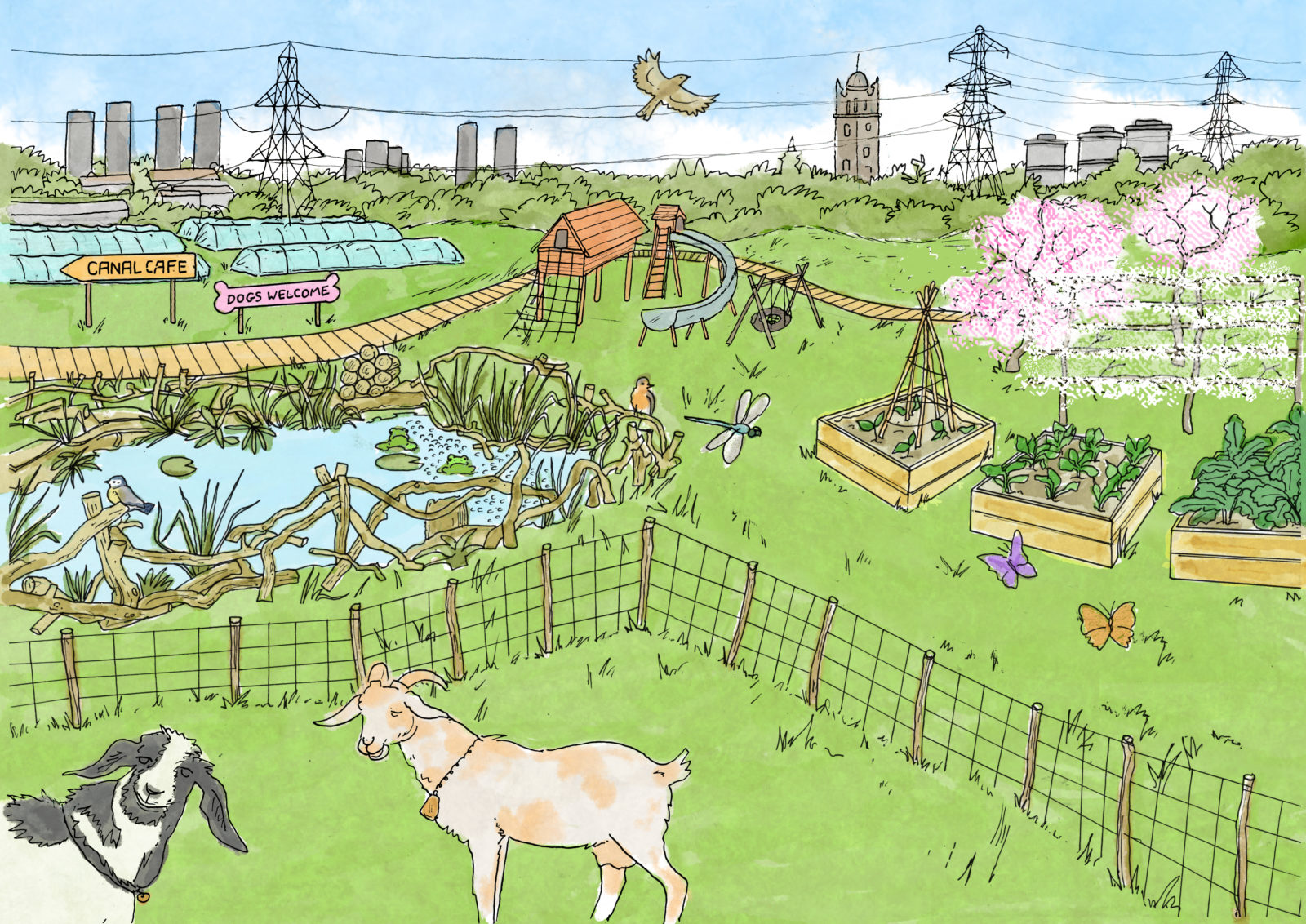 Demand for Land was made possible thanks to Food for the Planet, and funders Esmée Fairbairn Foundation & The National Lottery Community Fund.
The campaign is part of #FoodClimateAction, a project delivered in partnership by 6 organisations in Glasgow and funded by The National Lottery Climate Action Fund.