#FoodWasteActionWeek runs from 6th-12th March and together with Good Food Policy Partnership, we'll be posting throughout the week to highlight some key themes around Food Waste.

We're starting off with a look at how food waste relates to the Cost of Living Crisis.
Our #FoodClimateAction North Glasgow Community Activator, Jackie, worked with a brilliant bunch of people at St. Paul's Youth Forum, co-creating and participating in an 8 week cookery course, 'Cooking for Resilience'.
The group used this group to look at resilience in a number of ways including affordability, dignity and access to good food where we also have a choice in what we're eating. They focused on cooking food that creates food sustainability and strength in the community, particularly when food systems are in crisis.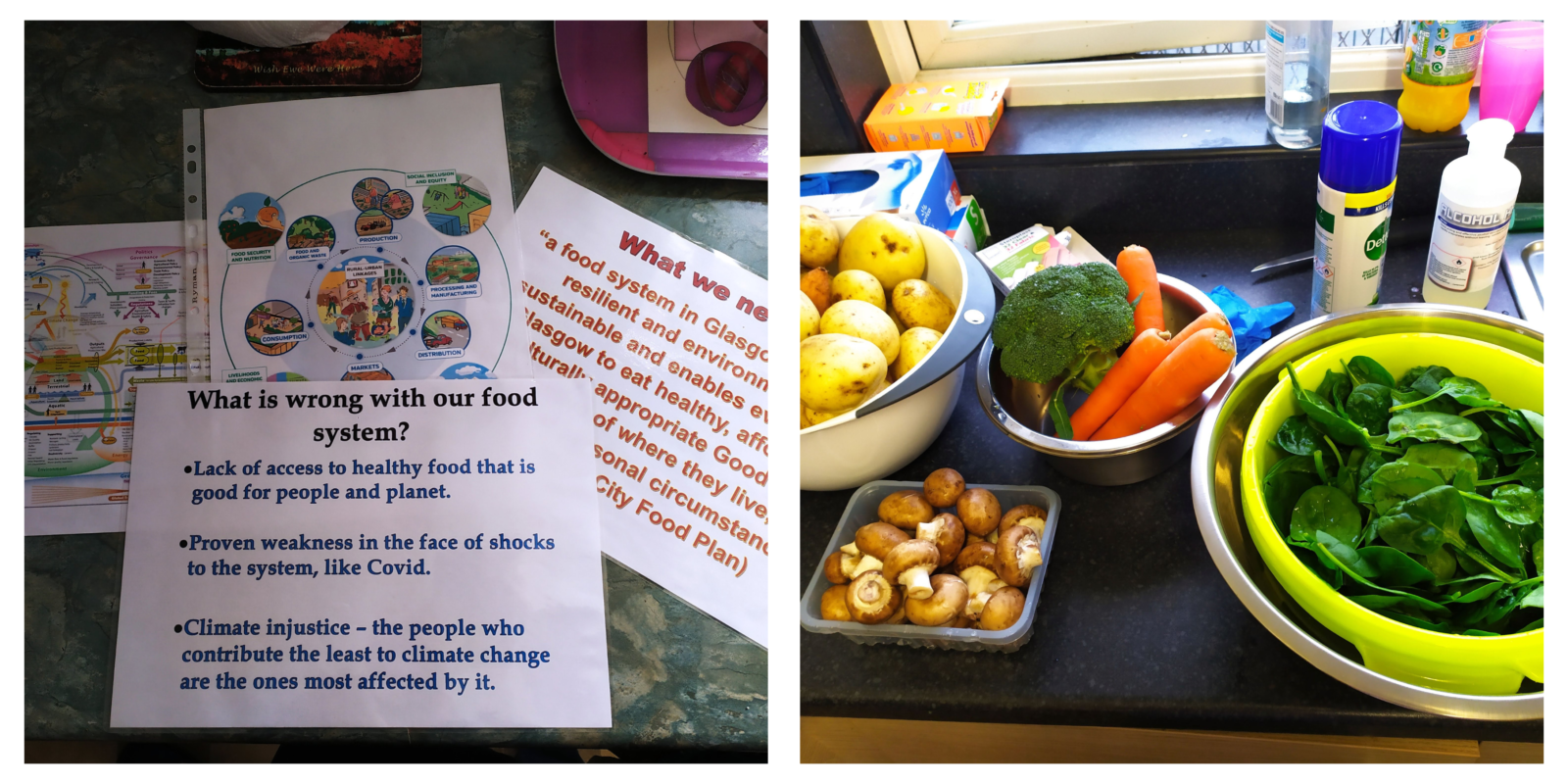 Throughout the course, the group took part in a number of workshops looking at themes including reducing food waste, using as much of a product as possible when cooking, and bulking out food. Huge thanks to community cook, nutritionist, and CEO of Happy Cooking, Donna Borokinni for facilitating this session!
Access to nutritious and delicious food of your choosing shouldn't be a luxury, but while food is becoming costly to many people, there are some ways we can be financially savvier in how we cook… Using as many parts of the food you buy as well as bulking out food with cheaper foods, such as mixing lentils with your mince, can all help to reduce food costs.
The group also went on day trips, welcomed storytellers and researched media messaging around food consumption. We'll have a fuller account of the whole course on our website soon.
At the end of the course, the group celebrated their achievements, each receiving certificates, new aprons, and resource packs. They also officially adopted a new name for themselves: 'Cooking Class Crew'.
It has been a pleasure working with the Crew and we have all had a brilliant time learning and cooking together.
If you're keen to find out how you can reduce your food waste and save money in the process, check out the brilliant resource from Empower Women for Change and Faith in Community Scotland, "Growing Activities with Food Leftovers"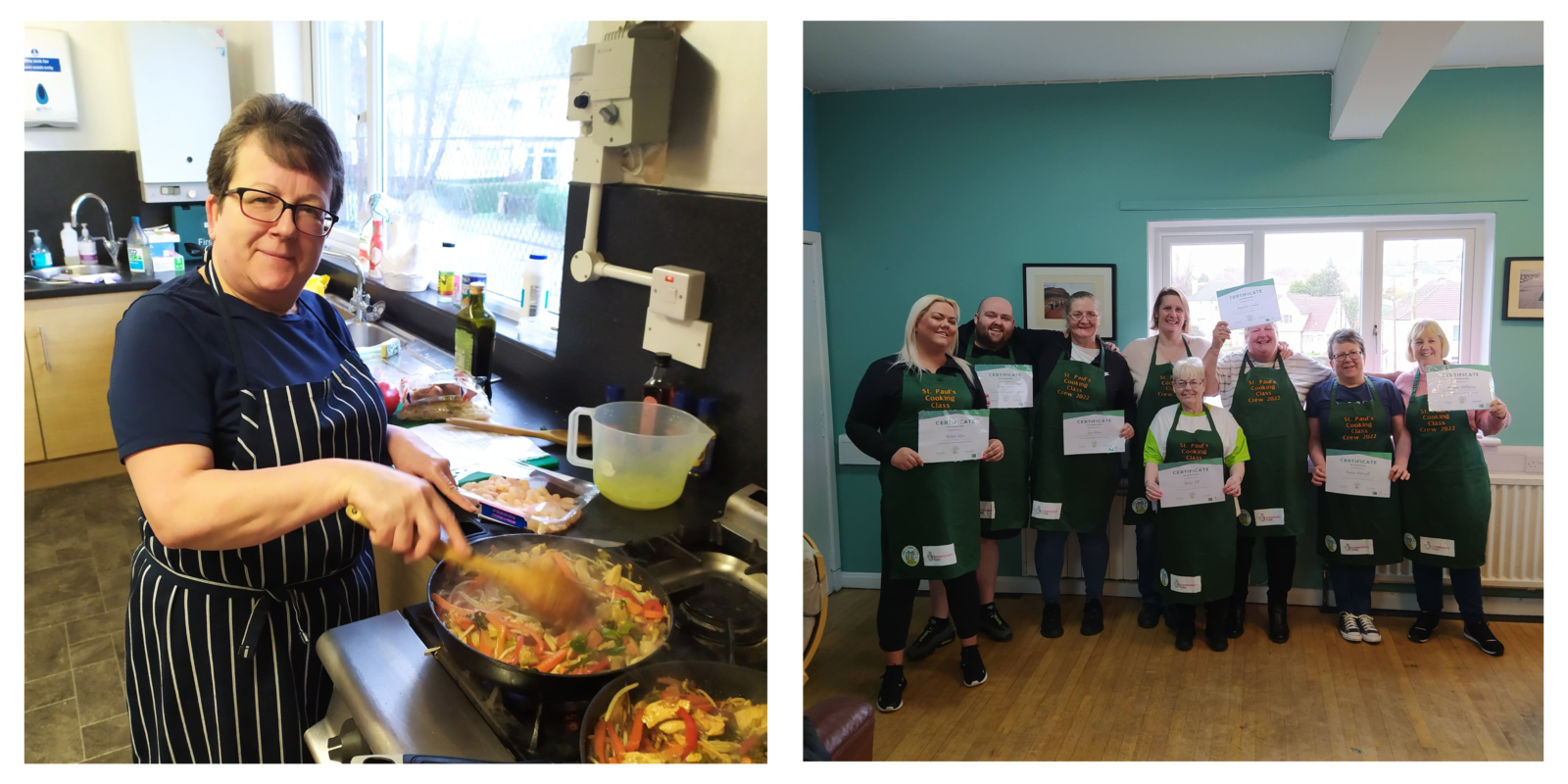 Food and Climate Action is a project delivered in partnership with 6 organisations in Glasgow and funded by The National Lottery Community Fund. Our Glasgow North host organisation is St. Paul's Youth Forum.