Just Eat It: A Food Waste Story - Film Screening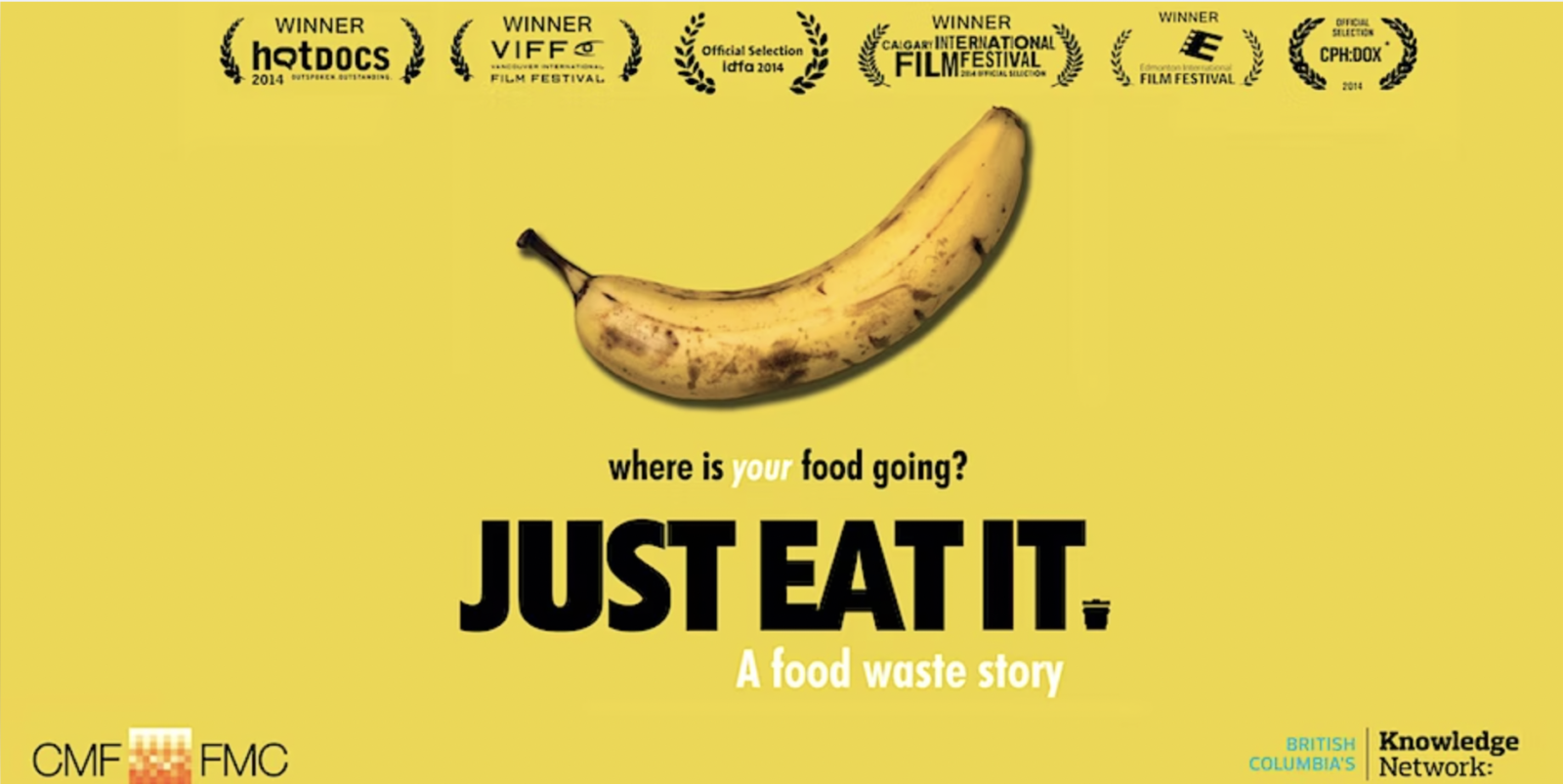 As part of our Food & Climate Action Project, we are putting on a series of Food & Climate films in partnership with Take One Action Film Screenings!
Join us for the second of four free film screenings. This time we are showing Just Eat It, an inspiring film about the consequences of the billions of tons of food that we throw away every year.
"After catching a glimpse of the billions of dollars of good food that is tossed each year in North America, food lovers Jen and Grant pledge to quit grocery shopping and survive only on what would otherwise be thrown away.But as Grant's addictive personality turns full tilt towards food rescue, the 'thrill of the find' has unexpected consequences. Just Eat It looks at our systemic obsession with expiry dates, perfect produce and portion sizes, and reveals the core of this seemingly insignificant issue that is having profound consequences around the globe."
Film will start at 17.30, please arrive and be seated before this time. Feel free to bring your own food and drink!
There will be an audience discussion after the film.
There is also an accompanying free cooking demonstration, led by Donna Borokinni from Happy Cooking, happening straight after the film screening, which can be booked separately here.
---
Food & Climate Action Film Screenings:
This film screening is part of a series of films and accompanying workshops. To book onto any other film screenings and/or workshops, follow the links below:
22nd of February: Honeyland + Workshop on Honey and Bees by the Wash House Garden
8th of March: 2040
17th of March: 10 Billion: What's on Your Plate
---
How to get there:
This event is hosted at The Space/ the Dream Machine. There is a bus stop 1 minute walk away and is serviced by buses 2, 18, 60A, 61, 240, 255 and 253.
Travel costs can be reimbursed. Please contact Cara on [email protected] if you would like your travel costs reimbursed.
---
Access and Covid-19 info:
English subtitles will be shown.
Recommended age: 12+
The Space is a wheelchair accessible venue. There are gender neutral toilets available. Please get in touch with Cara at [email protected] if you would like to attend but you have concerns about accessibility or any other questions.
Please adhere to physical distancing during the event. Please do not attend if you feel unwell, have been in contact with someone who has tested positive for COVID-19 or have tested positive yourself.
Please let us know if you can't attend anymore.
---
This event is funded by the National Lottery.
This film is shown in partnership with Take One Action film clubs.