Composting for the Climate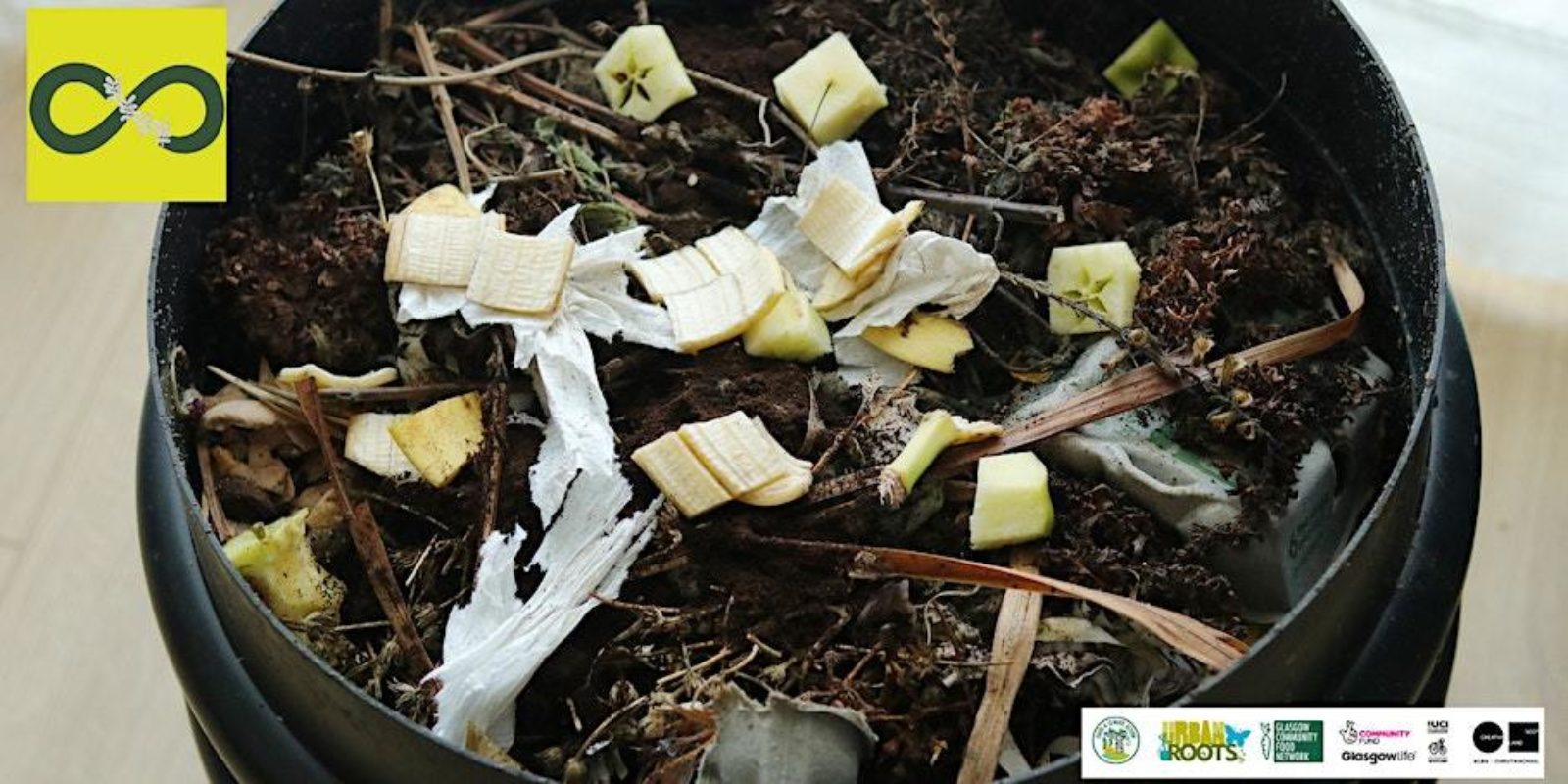 Together with Glasgow Life resident artist Deirdre Nelson and the Food and Climate Action Project, we will explore cycles in food growing, soil & compost, seasons and fermentation.
For our 1st session, come along to learn about different ways of composting and what is happening in the process. Why is composting so good for growing and for the planet?
Then, make your own wormery which you can care for at home to produce compost for each of us by the end of the event series.
We will also explore other ways of using food waste to create beautiful hand dyed materials.
Join the other sessions which are part of the Cycles Series:
Seasonal Cycles and Wild Food - Foraging in Malls Mire, Sat 10th June, 10am - 6pm
Soil Cycle, Sat 24th June, 10am - 6pm
Microbial Cycles, Sat 22nd July, 10am
Food and Climate Action is a project delivered in partnership with 6 organisations in Glasgow and funded by The National Lottery Community Fund. Our Glasgow South host organisation is Urban Roots.
For more information, visit www.glasgowfood.net

Book