10 Billion - film screening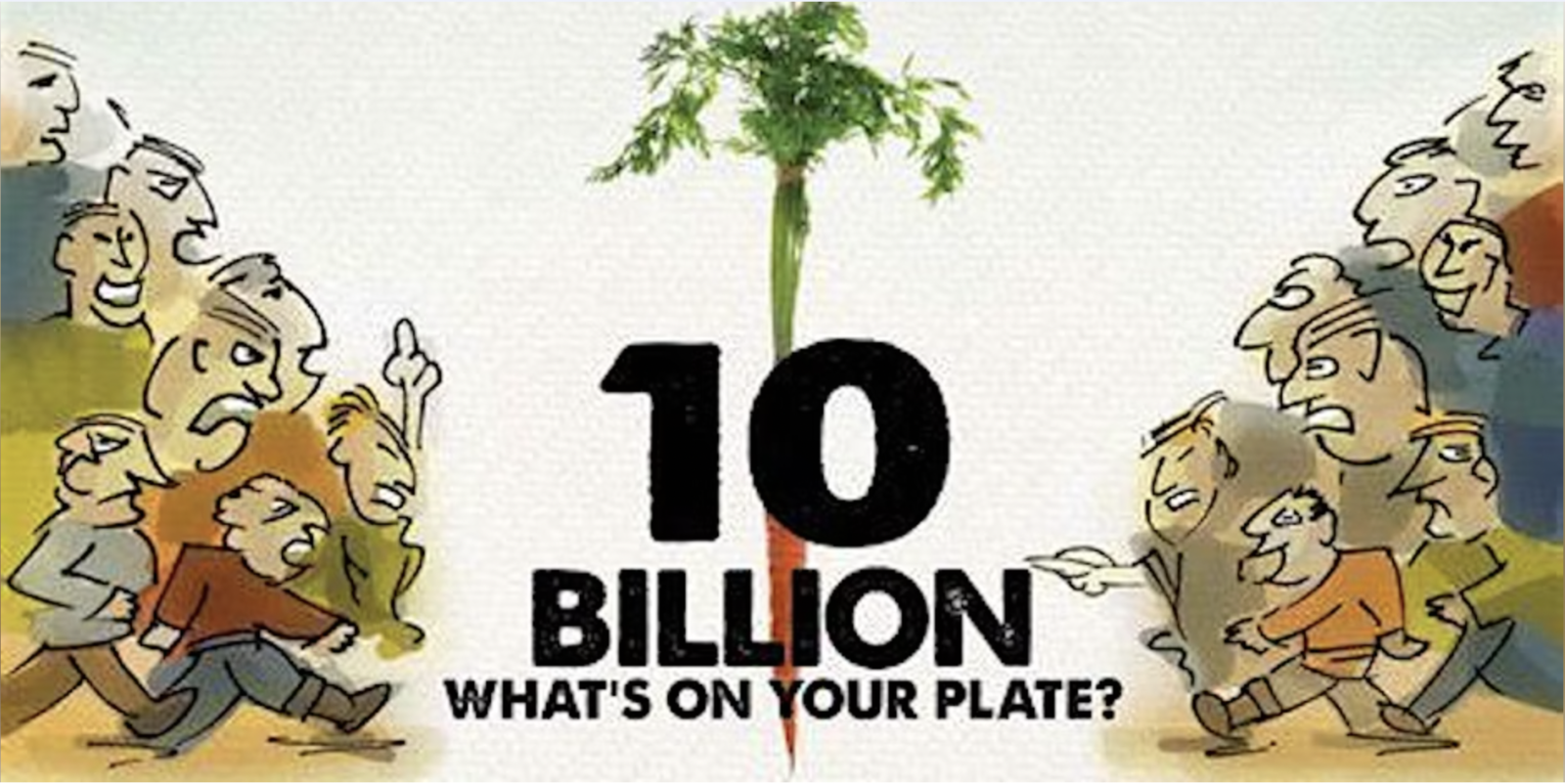 As part of our Food & Climate Action Project, we are putting on a series of Food & Climate films in partnership with Take One Action film clubs!
Join us for the final of four free film screenings and workshops. We are showing the award-winning documentary 10 Billion: What's on Your Plate? Join us for an innovative and thought provoking journey into the future!
"In the coming decades, we need to ensure that 10 billion people sharing the Earth will have enough to eat.
Amidst heated debate (and a fair bit of hot air), comes this clear-headed exploration of global food production and distribution, which investigates different innovations and visions for our future – including artificial meat, insects, industrial farming and urban gardening.
With the environmental, social and political impact of food production increasingly impossible to ignore, and with global hunger in urgent need of our attention, 10 Billion presents a unique opportunity to reflect on the role we all play in ensuring food sustainability – and the future of our planet."
---
Film will start at 17.00, please arrive and be seated before this time. Feel free to bring your own food and drink!
There will be an audience discussion after the film.
There is also an accompanying interactive workshop on seed saving immediately after the film. Please book separately as workshop spaces are limited!
---
Food & Climate Action Film Screenings:
This film screening is part of a series of films and accompanying workshops. To book onto any other film screenings and/or workshops, follow the links below:
1st of March: Just Eat It + Cooking Demonstration
8th of March: 2040 + Soil Workshop
17th of March: 10 Billion What's on Your Plate
---
How to get there:
This event is hosted at The Space/ the Dream Machine. There is a bus stop 1 minute walk away and is serviced by buses 2, 18, 60A, 61, 240, 255 and 253.
Travel costs can be reimbursed. Please contact Cara on [email protected] if you would like your travel costs reimbursed.
---
Access and Covid-19 info:
English subtitles will be shown.
Recommended age: 8+
Content notes: Contains discussion of the climate crisis.
The Space is a wheelchair accessible venue. There are gender neutral toilets available. Please get in touch with Cara at [email protected] if you would like to attend but you have concerns about accessibility or any other questions.
Please adhere to physical distancing during the event. Please do not attend if you feel unwell, have been in contact with someone who has tested positive for COVID-19 or have tested positive yourself.
Please let us know if you can't attend anymore so that we can pass your ticket on to someone else.
This event is funded by the National Lottery.
This event is created in partnership with Take One Action.